Delhi Dental Center welcomes people with all their teeth missing & looking for Full Mouth Reconstruction and Rehabilitation with Dental Implant treatment procedure. With our state of the art dental treatment facility with all modern treatment equipment & techniques available with us; we offer Immediate Loading — Immediate Function All-on-8 Dental Implant Treatment in India, we will do all your procedure in just 5 to 7 days time……… Our All-on-8 implant clinic in India is looked up for providing affordable budget best price lowest cost of All-on-8 treatment procedure at New Delhi India in full Asia pacific region.

With today´s new technology of All-on-8 immediate function implant procedure – we maximize the use of available dental jaw bone and allow immediate functioning for the dental implants. It is indeed a very exciting treatment procedure in which the back teeth implants are tilted so that they can take maximum advantage of the available dental bone.
All-on-8 Immediate Loading Immediate Function implant treatment results in a permanent, stable, secure and high esthetic solution similar to having a new set of teeth again on which you can eat and chew well again.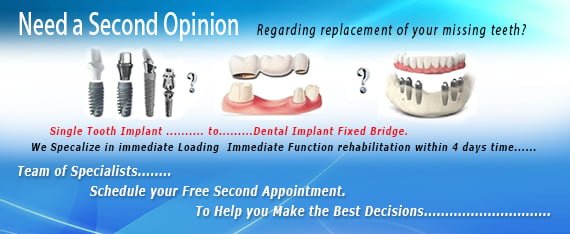 Why All-on-8 dental implant ?
All-on-8 dental implant procedure needs shorter treatment time.
It is easy to replace your poor loose teeth to a set of all new stable and strong teeth with this procedure.
This is an immediate loading implant treatment system.
All-on-8 dental implant treatment procedure is suitable for mostly all bone conditions except for cases of sever bone loss.

Advantages and Benefits of All-on-8:
Suitable for almost all bone qualities.
Small or no bone crystals and graft needed.
Permanent dental implant solution.
No Slipping and No Dropping like dentures.
painless and flapless is done through a dental implant guide
Simpler procedure and has good surgical predictability.
Attractive prosthetic treatment options – immediate function as well as fixed prosthesis.
No healing time required before functioning of dental implants.
Eat your delicious food again.
For more Information Go To:
Related Links :