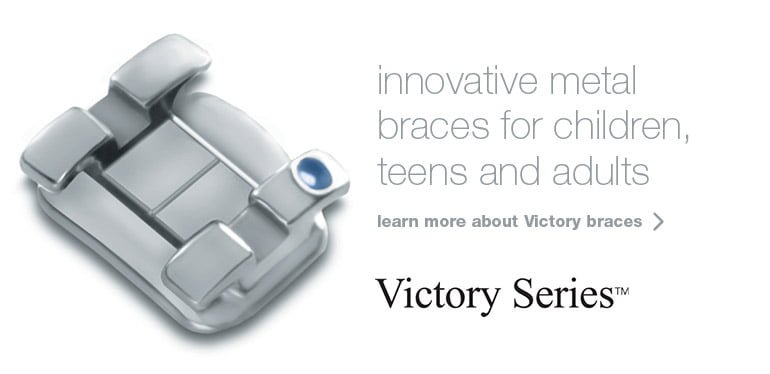 Orthodontics & Dental Braces treatment is a great way to increase your self-confidence, improve your dental health and create a beautiful smile you can share with everyone you meet. As new technologies are coming up in dental orthodontic treatment world, we are having now smaller brackets – Damon systems — they are both conventional & self ligating ones – these braces work fast, give good results in very short span of time.
With new designs and new models of metal braces that have come up in orthodontic dentistry in last few years, now we have express or early orthodontic treatment brackets too for early results. Now we have – Self –ligating Braces too, we don't need a wire to hold the main wire in these braces, they themselves will hold the orthodontic wire, and this makes the treatment more comfortable than ever before.
With all these new techniques and different dental braces we have with us at Delhi Dental Center in East Delhi – we welcome people looking for metal braces treatment for young people adults and kids as well at very affordable budget cheapest price low cost Dental Braces treatment in and around East Delhi, Noida, Indrapuram, vashali, vasundhara, Laximi Nagar, Dilshad Garden, Patparganj, IP extension, mayur vihar, Shahadara, Shibabad, Gaziabad, gurgaon, faridabad, West Delhi, Central Delhi, Dwarka areas.
Our dental center is near to preet vihar metro station on one side and on the other we have welcome metro station – so people coming form west and north delhi can reach our clinic from welcome metro station …………….. people coming from indarapuram, noida, mayur vihar, gaziabad, gurgaon, central delhi, south delhi & faridabad can come to us via preet vihar metro station.
We do Early Orthodontic – interceptive and Brace Treatments, Teenage Orthodontic and Brace Treatments as well as Adult Orthodontic and Brace Treatments at our Delhi Orthodontic and dental braces clinic in east delhi.
Quick Summary
Extraordinary smiles and faces
The Damon System can help you deliver what patients want – beautiful smiles in less time with less discomfort. The Damon System recognizes the unique characteristics of each individual, yet provides a system that yields superior results with far greater efficiencies than conventional appliances.
Faster treatment time / Fewer office visits
Thousands of orthodontists throughout the world are now achieving results beyond previously conceived expectations – in less time, with very few auxiliary appliances and with far greater patient comfort.

Best suited for Adult Orthodontic patients.
No extractions in most cases
Damon System are not just a new product, it's a whole new way of treating patients. Conventional treatment often requires removal of healthy teeth and/or the use of palatal expanders to make space. This approach is often uncomfortable, takes longer, and can leave a narrower arch and a flat profile. Damon smiles are full, natural 10-tooth smiles achieved with light biologically sensible forces, and are specifically designed to improve the overall facial result of each patient.
Greater comfort without tightening
The combination of Damon™ Passive Self-Ligating Brackets and low-friction, low-force mechanics has been shown to provide remarkable advantages over traditional orthodontic approaches.

For more information go to : –